Apparel business
We provide integrated services of planning, production, import and sales of casual shirts as well as planning, proposal, and production of textiles in our factories.
Our main business is manufacturing garments, men's casual shirts etc. in China. We developed the system of linking production and sales for casual shirts and formal shirts in two joint ventures, in Jiangsu province Wuxi and Nantong, and in our own factory. Our meticulous production control responds to the needs of the market by integrating planning and proposal for materials, production and sewing, and import and sales, which leads us to receive a great reputation from our customers. In Addition, we apply the system of planning the garments, production on commission overseas, and trade control to meet the demands of the market.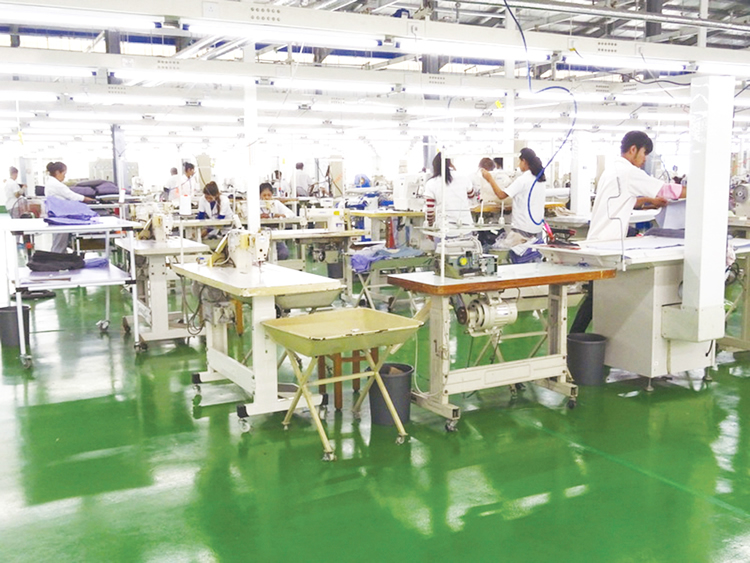 Information on Textile Center in China
Local subsidiary Toko Bussan Trading Co., Ltd. plays an active role as a textile center in China.
Main Products
・Casual shirt
・Formal shirt
・Casual jacket (OEM production)
Sewing Factories in China
Established in 2008. 350 employees.
Products ~ In addition to casual shirts and formal shirts, outer wears such as blousons are also provided. Production Capacity ~ 1,200,000 pieces in a year.
Established in 2013. 200 Employees.
Products ~ Casual Shirts, Dress Shirts.
Production Capacity ~ 360,000 pieces in a year.
Contact
【Tokyo】Apparel Research & Development Dept.

TEL:+81-3-3512-3935

FAX:+81-3-3512-3952