Chemicals business
Chemicals business TOP
We will strive to expand our business by utilizing our experience
of China-Japan trade for over half a century.
Our business started in 1953 as Toko Bussan Co., Ltd, a company specializing in China-Japan trade which, at that time, had been cancelled after the war.
20 years prior to the normalization of the China-Japan diplomatic relations in 1972, our company realized numbers of the first-ever major transactions of both imports and exports and paved the way for normalization of China-Japan trade. We have also hugely contributed to its expansion by achieving exports of various types of plants, machineries, steels, and chemicals as well as imports of crude oil, coal, raw chemical materials, light industrial and agricultural products.
Along with the Chinese economic reform since 1980's, we have promoted numerous technological alliances and joint ventures and established the solid status in China-Japan trade.
Major Products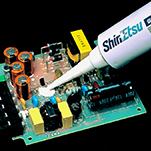 Products and raw materials of silicone, Painting materials, Films, Textile lubricants, Antimicrobials, Raw materials /Intermediates (medicines, agrichemicals, dye pigments) Additives, Catalysts/Agrochemical intermediates, Raw materials for textiles/cosmetics/perfumes, Components for lithium-ion battery, Activated carbons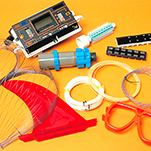 roducts and raw materials of rubbers and thermoplastic elastomers, Engineering plastics.