Fiber materials business
Fiber materials business TOP
We supply industrial materials from optimal locations with our global system of productions and logistics by utilizing our expertise as a company specializing in trading industrial materials.
Since our establishment in 1947 (Kogyo Textile Co., Ltd.), for over half a century, we have supplied a variety of fiber materials for the rubber industries in a wide range of markets. To meet the needs of the times, we have taken full advantage of our accumulated technical expertise and our trust-worthy relationships with our customers to improve the quality of our products, create new materials, and play an active role as an information source.
We have two domestic factories which are
the Inazawa factory
in Inazawa, Aichi and a fiber materials factory in Inabe, Mie (
Mie factory
). Also, we closely work with many collaborating factories.
Following the embarkation of the car parts industry, we established a subsidiary and a joint venture company in Thailand. We also established a subsidiary in Vietnam to develop a production and sales network using our expertise, which enabled us to enhance our ability in products development, planning and proposal as well as responding to the needs of the times. In addition, we supply a wide range of new highly functional materials to meet the market needs, such as multi-type fiber industrial materials and environment-friendly materials, etc.
Furthermore, in order to respond to the industrial globalization, we are aggressively expanding our business in China, ASEAN, and North America.
Main Products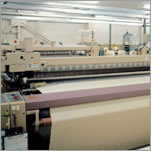 Chefer, Fabric for belt (Conveyer belt, V-belt), Fabric for hose, Fiber cord for hose (Automotive hose, Multi-type hose), Fabric for rubber fender, Fabric for diaphragms, Fabric for air-bag, Processing air-bag and attachments, Automotive interior and exterior parts, Automotive trim material.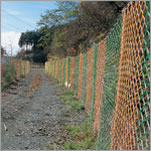 Fabric for plastic conveyer belt, Fabric for timing belt, Fabric for plastic hose, Fabric for container bag, Base fabric for tarpaulin, Fabric for emery cloth, Fabric for elastic wire cable, Fabric for floor sheet, Rubber & plastic machine, Mold, Cotton linter pulp, Feather & down, Fabric for offset blankets, Products to prevent damage from animals.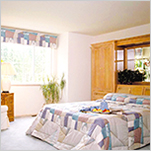 Bedding

Bed sheet, Pillow cover, Bedding such as Duvet cover (domestic production and sales)
Subsidiaries
Processing factory of fabric for airbags and car attachments, established in 2003 in Thailand 
Distributor of fiber materials for rubber products and garments, established in 2006 in New Jersey, USA
Distributor of materials for airbags and car attachments, established in 2016 in Vietnam.
Joint Venture
Kosen (Thailand) Co., Ltd.

Distributor of materials for airbags and car attachments, established in 2002 in Thailand.
Contact
【Tokyo】Industrial Materials Dept.

TEL:+81-3-3512-3931/3933

FAX:+81-3-3512-3952

【Tokyo】Fiber & Textile Operation Div.

TEL:+81-3-3512-3932

FAX:+81-3-3512-3952

【Tokyo】Chemicals Dept.No.1

TEL:+81-3-3512-3938

FAX:+81-3-3512-3950
【Nagoya】Functional Materials Dept.

TEL:+81-52-571-4831

FAX:+81-52-571-4850

【Osaka】Industrial Materials Group

TEL:+81-6-6271-1300

FAX:+81-6-6271-1377